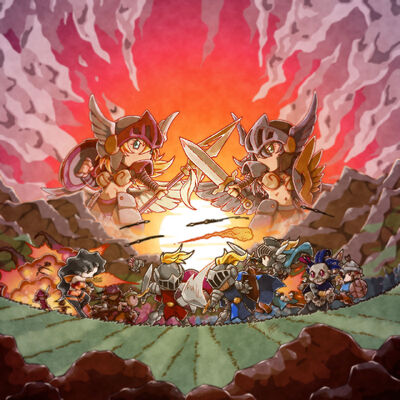 Draft your Guild, Plan your Attack, and Seize Victory!
Take to the field of battle in this intense head-to-head contest of wits and strategy. Use the diverse assortment of mercenaries at your disposal to capture strategic terrain and exploit your enemy's weaknesses. With 50 different sellswords to compose your guild, no two battles will be the same!
Sellswords is a tile placement game for two players where heroes gather for the battle of a lifetime! Each of the 50 heroes has their own ability to help turn the tiles of battle in your favor!
List of Indines Characters in Sellswords
Edit
While many Sellsword pieces feature generic soldiers and characters, some personalities of indines are included as part of the
cast.
Dice Tower on Sellswords
Edit
Ad blocker interference detected!
Wikia is a free-to-use site that makes money from advertising. We have a modified experience for viewers using ad blockers

Wikia is not accessible if you've made further modifications. Remove the custom ad blocker rule(s) and the page will load as expected.