Since starting up in 2010, Level 99 Games has grown to a staff of 9 full-time members. Led by D. Brad Talton Jr, they work daily to bring exciting new games like BattleCON, Pixel Tactics, and Argent.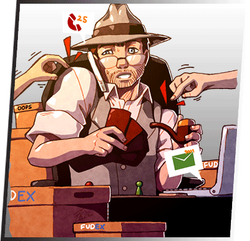 D. Brad Talton Jr. is the designer of BattleCON and its sequels. He runs Level 99 Games and is responsible for most of the designs.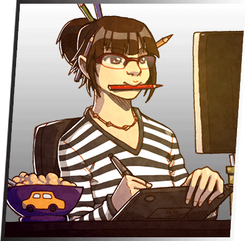 Eunice Tiu (Nokomento) is the lead artist for BattleCON Projects. She is behind the new art you see for the characters and the box cover.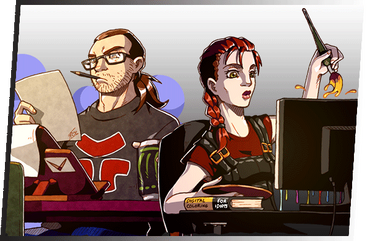 Fábio Fontes is the concept artist for BattleCON (he designs the costumes) and the lead artist for many of Level 99 Games other projects (like Pixel Tactics, Millennium Blades, Disc Duelers, and Seven-Card Slugfest). Ana Garcia is his coloring assistant.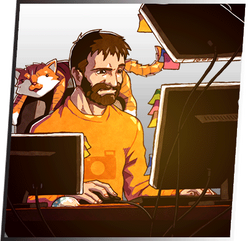 Chad Hantak is the lead programmer for Level 99 Games, and handles the development of BattleCON: Online.

Christopher Smith is a project manager for Level 99 Games.
Samuel Tapper is Level 99 Games' Events and Promotions manager.
Michael Robles is Level 99 Games' shipping manager.
JR Honeycutt is the Community Manager for Level 99 Games.
Ad blocker interference detected!
Wikia is a free-to-use site that makes money from advertising. We have a modified experience for viewers using ad blockers

Wikia is not accessible if you've made further modifications. Remove the custom ad blocker rule(s) and the page will load as expected.